Welcome to Marbury FFA Online. This is the official site of the Marbury FFA Chapter. We're located in Marbury junior High and High School (9-12) in Marbury, Alabama. Our advisor is Mr. John Colquitt. We hope you enjoy this site.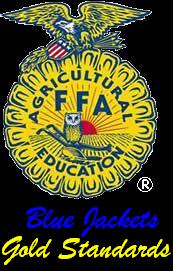 Out t-shirts will have this logo in the front.
What's New?
Stevie Lawrence has been elected the Central District Sentinel! Also, Stevie placed first in the State Extemporaneous Speaking Contest and will represent Alabama in the National FFA Finals.
We now have a blog for the Marbury FFA members. Come and see at